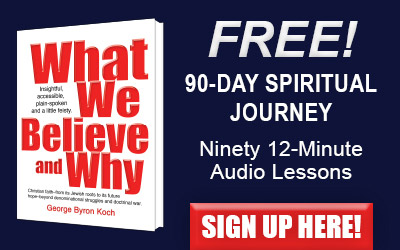 Welcome! Purchase the book below, and look around the site for some invaluable free resources: study guide, audio, radio interviews, reviews and more.
Dr. George Koch (coke) lays it out: what we believe and why we believe it. A clear telling of the Christian faith for EVERYONE - salvation, prayer, loving God and neighbor, baptism, communion, covenants, Jewish roots, worship and more - possibly more than you knew or imagined.

Not to know more about God, but to know God more!